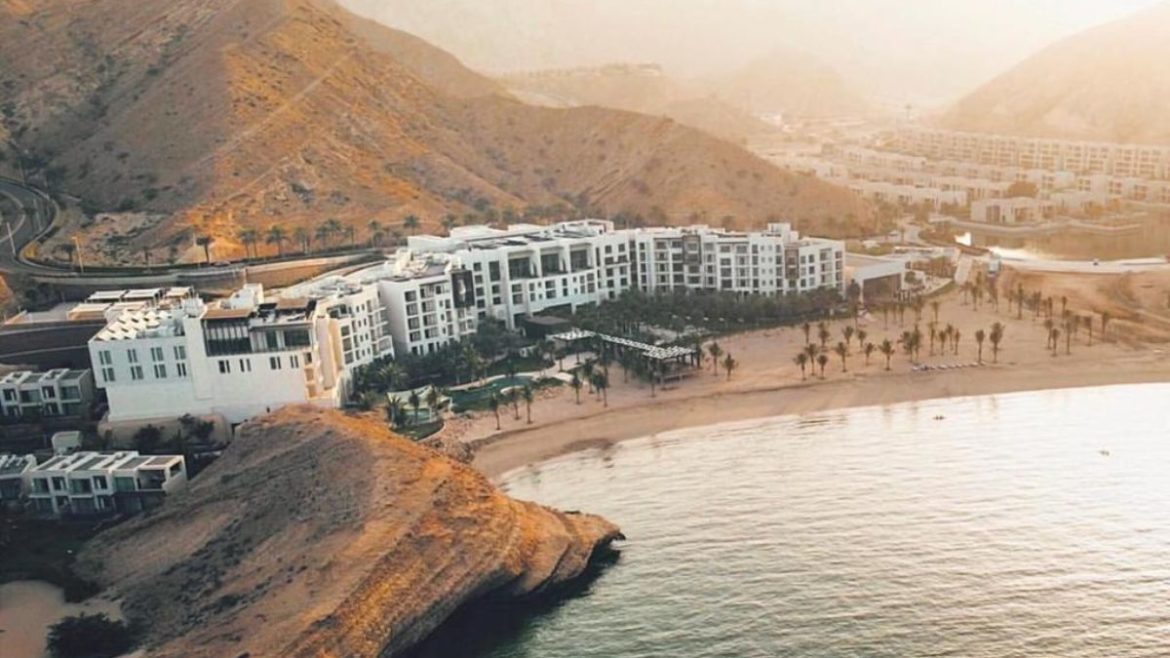 Are you looking for an excuse to plan your holiday in Oman, then we have got you. Here is the news for you all to spend your vacation luxuriously. Jumeirah Resort is opening its first luxury resort this week in Oman. So, pack your bags and head to this amazing place because it is stunning. The upscale resort will welcome its first visitors on Thursday, 30 June, but if it's anything like Jumeirah's other properties, we're sure it will fill up quite fast.
The Exoctic Location of the Luxury Jumeirah Resort In Oman
The Jumeirah resort will give you a pleasant vacation by positioning itself in such a manner that it is hidden away within a cove in Bandar Jissah. It is surrounded by the Hajar Mountains and across a length of the Gulf of Oman. In addition, it caters to those who are interested in experiencing new things by offering activities such as PADI-certified diving, yoga lessons, a kids' club, and other watersports.
When you get inside, you'll find that every 206 rooms and suites have a muted colour palette with contemporary Arabesque touches. The breathtaking panoramas of the mountain ranges and the Gulf of Mexico serve as the true stars of the Jumeirah resort in Oman. 
The Amazing Food Scenes For The Foodies
In Dubai, the Jumeirah Group is well-known for its award-winning restaurants. Culinary director Claudio Dieli has more than 26 years of experience in restaurants across the world.
Buffet restaurant Peridot will be serving up foreign cuisine from live cooking stations during the next event. Zuka, a casual poolside restaurant, and Anzo, an intimate bar serving Asian cuisine, will be part of the resort's offerings. Chef Cristiano Goattin will open a seafood-sharing restaurant, which will open, in the same building, in September.
With eight treatment rooms and a dedicated Hammam, the Talise Spa will have its Oman premiere at the Jumeirah resort. The spa will be on two floors with world-class amenities to make sure that guests relax here. 
Resort Is Offering Amazing Opening Deal
If you book your resort before 30 September for stays of four nights or more in this new Jumeirah Muscat Bay. Then, you will get a discount of 20% on the hotel cost. Moreover, you will get a free stay for one kid under the age 11 and credit of USD100 on food, drink, and spa services.